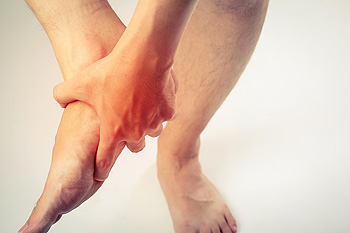 Morton's neuroma is a common nerve issue in the ball of the foot caused by the pinching or trapping of a nerve. This can happen over time by performing simple tasks such as wearing heels regularly. This condition can cause extreme discomfort and pain similar to carpal tunnel syndrome. There are many ways to treat this without surgery, but in some cases, surgery is necessary in order to fix the problem. Previously, the only surgical method for treating Morton's neuroma was to cut and remove the troubled nerve. Unfortunately, sometimes the removal of the nerve leads to pain or discomfort similar to what the patient was facing before the surgery. Thankfully, there have been advances in the way this surgery is handled. Performing an endoscopic release of the ligament trapping the nerve is becoming more popular. This method is minimally invasive, and the recovery period is much easier, along with being mostly pain-free. If you have pain or discomfort in the ball of your foot, it would be in your best interest to schedule an appointment with a podiatrist to receive the appropriate treatment.
Morton's neuroma is a very uncomfortable condition to live with. If you think you have Morton's neuroma, contact one of our podiatrists of Sutera and Jones Surgical Podiatry. Our doctors will attend to all of your foot and ankle needs and answer any of your related questions.
Morton's Neuroma
Morton's neuroma is a painful foot condition that commonly affects the areas between the second and third or third and fourth toe, although other areas of the foot are also susceptible. Morton's neuroma is caused by an inflamed nerve in the foot that is being squeezed and aggravated by surrounding bones.
What Increases the Chances of Having Morton's Neuroma?
Ill-fitting high heels or shoes that add pressure to the toe or foot
Jogging, running or any sport that involves constant impact to the foot
Flat feet, bunions, and any other foot deformities
Morton's neuroma is a very treatable condition. Orthotics and shoe inserts can often be used to alleviate the pain on the forefront of the feet. In more severe cases, corticosteroids can also be prescribed. In order to figure out the best treatment for your neuroma, it's recommended to seek the care of a podiatrist who can diagnose your condition and provide different treatment options.
If you have any questions, please feel free to contact one of our offices located in Media and Glen Mills, PA. We offer the newest diagnostic and treatment technologies for all your foot care needs.
Read more about Morton's Neuroma