Our Doctors
Angelo Sutera, D.P.M., is a Delco born and bred surgical podiatrist in Media, Pennsylvania. He focuses on full surgical, diabetic foot care, wound care, orthotics, and skin and bone deformities.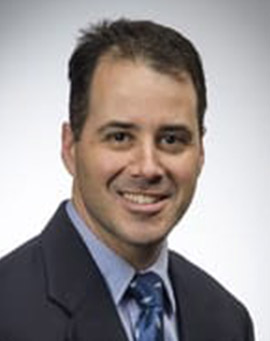 Scott Jones, D.P.M. has lived in the area for over 10 years. He was raised in Altoona, Pennsylvania, however after attending school locally he and his family have decided to make this region their home. He too has advanced training in all forms of foot care.
We think that you'll agree, when your foot and ankle need care, it can be debilitating. Who has the time to lose due to foot pain? Not you! We're proud to provide a full range of corrective procedures and the very latest techniques to help you return to your normal activities as well as relieve you of the pain.

Also of note, we believe in exploring conservative treatments and therapies before rushing you into a surgical option.

Dr. Sutera and Dr. Jones work to insure that you have the best experience possible in their care. From making an appointment through your treatment, the doctors, nurses and staff are there to make sure you experience the highest level of care.

For your convenience, Dr. Sutera and Dr. Jones accept most major insurance plans. We have several office locations in the Media area as well as day and evening hours. This is all designed to make treatment convenient and pleasant for you.